Child Advocacy Training
*COMING SOON*
Child advocacy is about turning your outcry for injustice into a practical and strategic action plan that can impact and improve kid's lives. It is about pursuing a positive outcome for a child without a personal objective for gain. As a result, child-centered advocacy makes the child's interest the sole focus of all communication, actions, and decisions.
Our child advocacy training course is for individuals of all experience levels. This training course is based on a solid Biblical foundation, as the life of Jesus is the ideal model for what advocacy is.
What You Will Learn in Child Advocacy Training:
COMING SOON!
Child-Centered Advocacy Training
Our human nature, especially amid complex situations, communicates our opinions, perspectives, and emotions in a crisis. Advocacy training gives you the skills to minimize predispositions and professionally advocate for someone's interest amid these complicated and highly emotional situations. The need for advocates in ALL spheres where children are at-risk, vulnerable, or in danger continues to increase! The principles of advocacy are effective in all situations but are especially helpful amid complex and broken systems like schools, family courts, legal systems, foster care, medical, etc. Children need advocates! They need caring adults trained to effectively be their voice inside and outside these broken systems and complex situations.
Training Features
Interactive Training
Interactive, clickable, and visually attractive training. So, no long videos that make you snooze! Content is engaging and colorful.
Mobile Responsive
Our platform is designed to adjust and fit to any screen size, so from a users perspective, it appears as an app is within the browser.
Multi Perspective Course Content
Curated from 600+ hours of collaboration with field experts, frontline workers, and victims.
Self Directed Training Depth
Our course key provides self-directed training depth options for every screen for extra learning.
Exclusive Big Picture Statistics
Statics provided from findings from 20 years' worth of federal data and direct reports from frontline workers.
Downloadable Quick Reference Guide
At the end of the course, our quick reference guide of the core course content is downloadable in a pdf format.
Practical Action Items
Obtain practical skills to advocate for children amid complex situations and systems.
Accessible Anytime
Moreover, start and self-pace your training experience anytime, anywhere through most devices.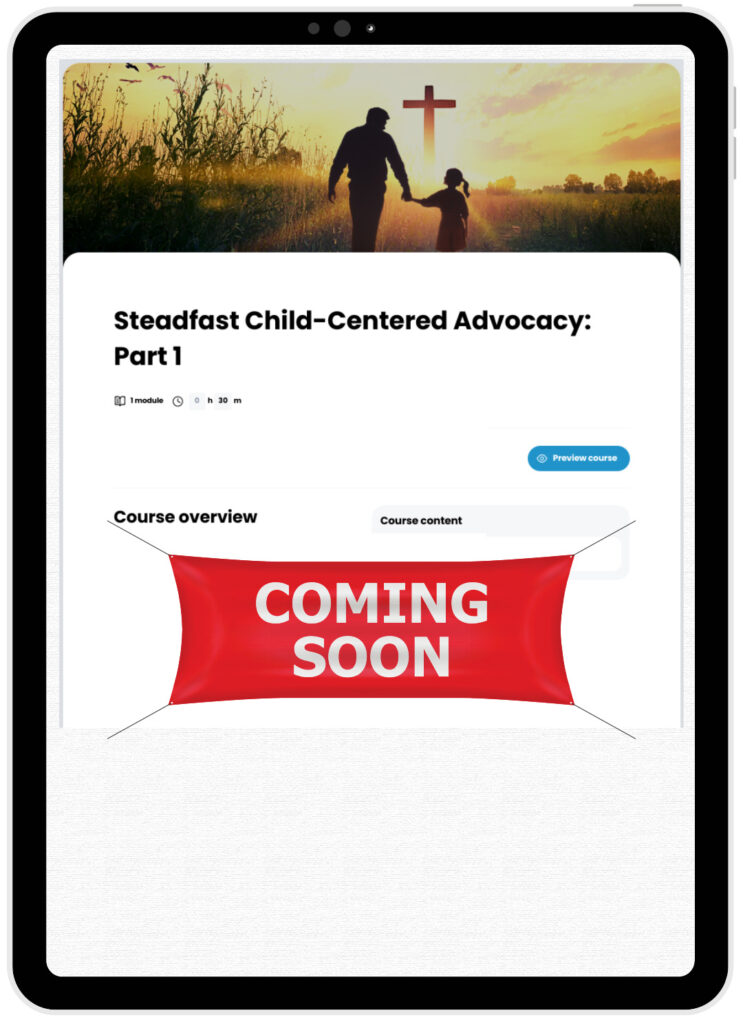 OUR VISION
Stop child exploitation in America